World War II saw a disproportionate number of human lives involved.
Between civilians and army, the numbers exceed 55 million lives.
The waste in terms of potential, dreams, hopes, was enormous.
Every country provided a proper burial to its military victims, through specific organisations in charge. And so the war cemeteries were created, which gather those fallen in various area: like the cemetery of Nettuno, with 11,000 tombs, a few meters from the landing beaches of Anzio.
On the other hand, the Commonwealth War Grave Commission created Battle Cemeteries, to gather those who fell in combat areas, and they are more intimate, less monumental, smaller in numbers, but with a dizzying total number of casualties.
I found myself by chance in front of the Commonwealth Cemetery in Coniale, near Firenze. 
One morning in April 2003 I discovered there a place of peace and pain where 281 young people from England, Canada and South Africa rested in peace.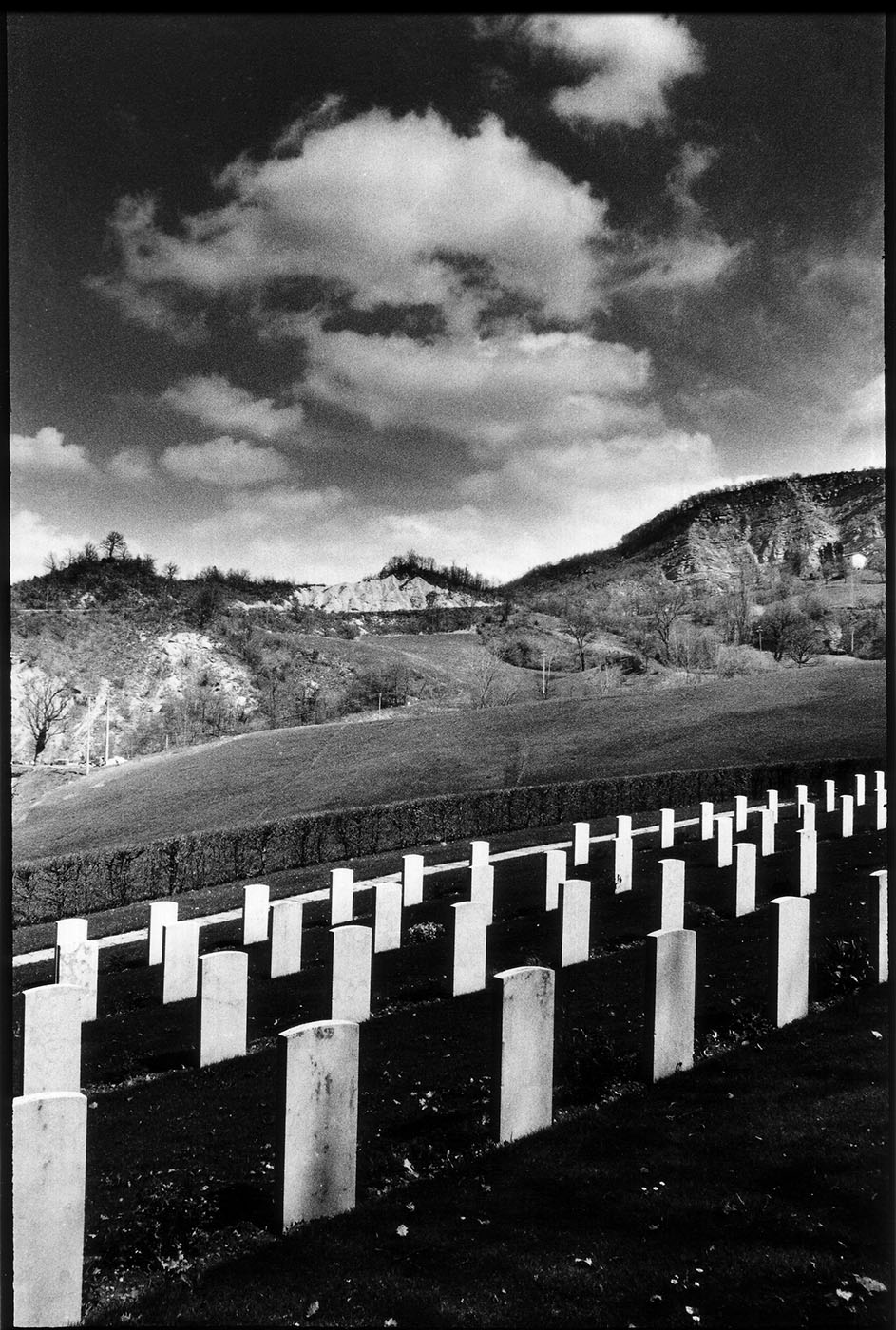 On the same day, I reached the German Cemetery of the Volksbund at Passo della Futa, with 31,000 children.
From that moment I began a pilgrimage that led me to search, or stumble by chance, in the places dedicated to memory. Starting from the Italian cemeteries, I visited those in northern France, in the Ardennes, from India to Romania, from Germany, to Bangladesh, to Uganda.
The images follow the order and care of the places, but with a dramatic sequence of numbers that coldly indicates the amount of broken lives, and the absurd madness of the results of the war.